Over a 10 week period Trident and Manly Warringah Baseball combined to roll out their first ever Arm Care and Strength & Conditioning program targeted at the Junior Development level specifically 14 and 15 year olds.
Consisting of 2 session's per week the program focused on breaking down the bio-mechanics of throwing technique whilst incorporating strength and conditioning.
S&C session were centered around lower body rotational development and power in conjunction with arm care.
Whilst individuals from the study all received individual reports on their performances, we have attached a summary of results from the study. Our aim through doing this was to equip Junior Baseball players with the ability to understand the importance of strength and conditioning and arm care in both a performance and injury prevention aspect.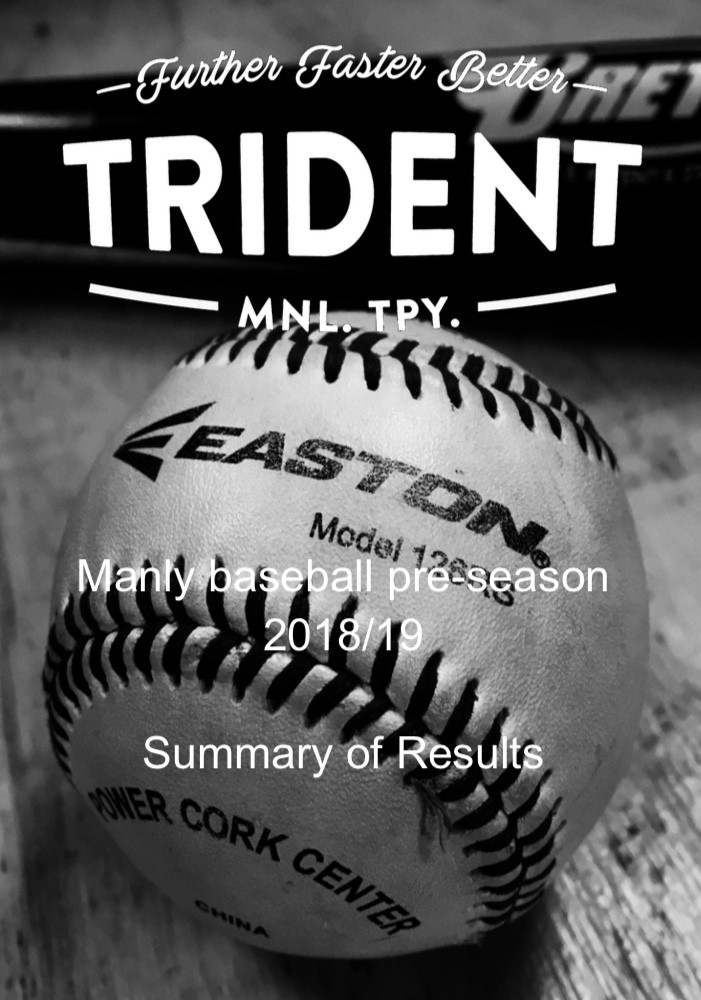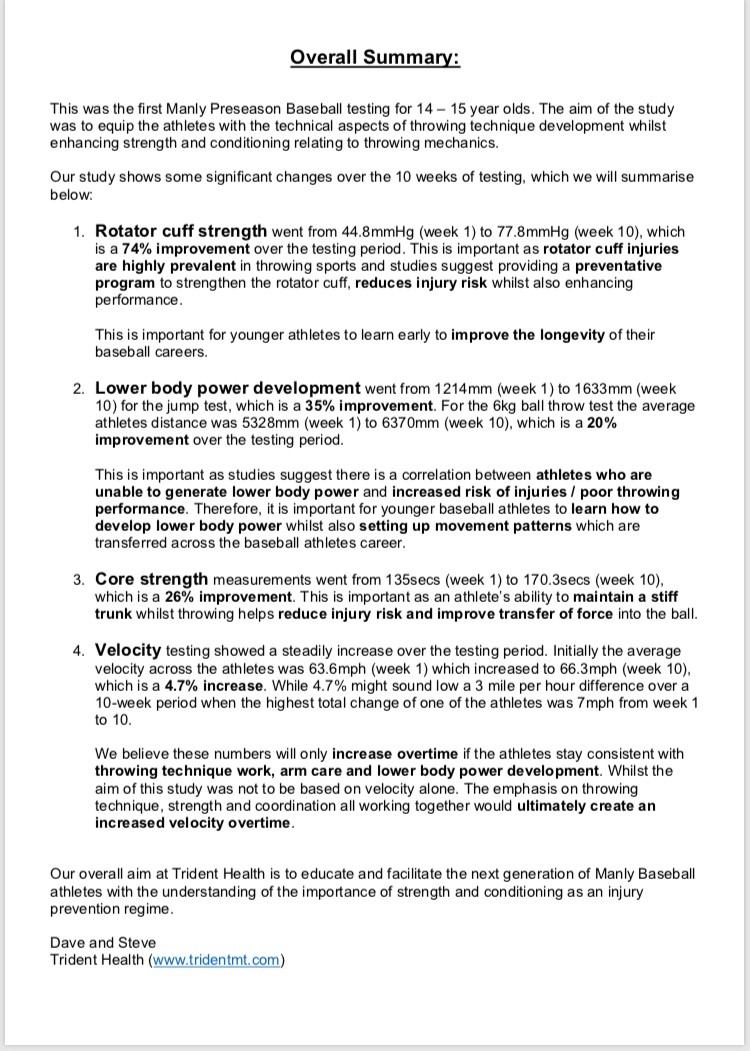 A big thank you to Manly Baseball for allowing this to come to fruition and the participants involved in this pilot study. We look forward to further developments and research.
BOOK ONLINE