This year our 3rd Baseball Arm care program was offered over a 6 week period to fit in with upcoming State Titles and representative Baseball.
Our program was delivered to a team roughly of 13 years of age and team of roughly 15 and 16 years of age with the primary aim to reduce the likelihood of injuries whilst improving performance.
This was set over a 1 x week timeline with at home exercise program performed throughout the week also.
Lower body power development and shoulder/rotator cuff strengthening was a priority for this shortened version of the program without as much emphasis on throwing technique.
The results again were promising this year as with previous years.
Below are a summary of these results.
Thank you again to Manly Junior Baseball for jumping on board with this program and we look forward to more to come.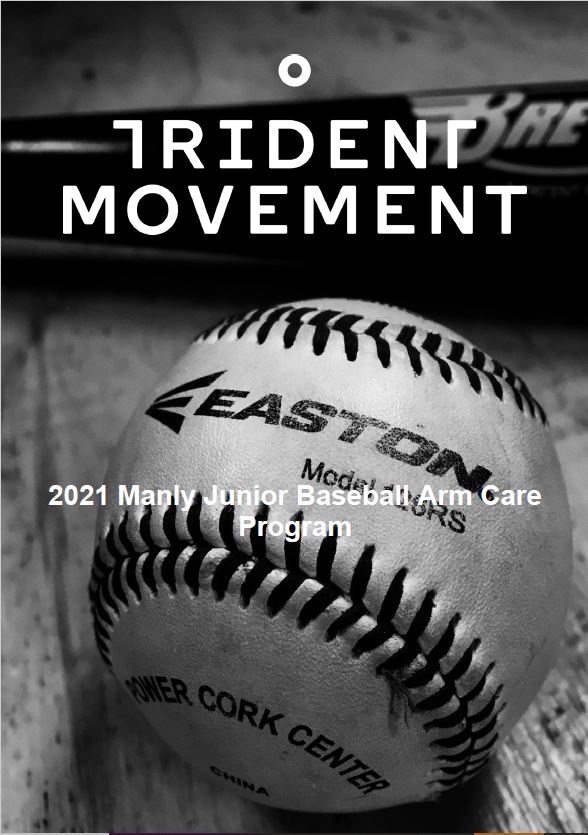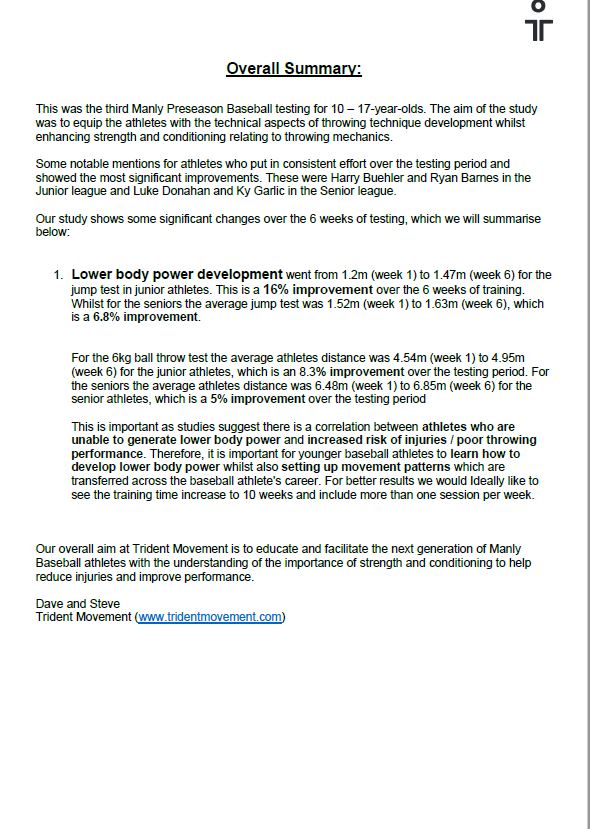 BOOK ONLINE