Baseball Arm Care program 2019
Recently we completed our second arm care/strength and conditioning program in conjunction with Mike O'Neil and Manly Baseball.
The program was again taken over 10 weeks focusing on learning fundamentals of movements specific to Baseball strength and Conditioning whilst coupling this with technique driven throwing skills sessions.
Once again we are beyond pleased with the results of the program. Having ages ranging from 10-15 years old proved that the program can be rolled out across a junior body effectively whilst gaining improvements.
We hope that these participants have learnt new skills that can be taken back into their team training environments to further better Baseball on the Northern Beaches but also develop them into better more well rounded athletes.
We thank everyone again for their participation and enthusiasm throughout.
Each athlete received reports of their individual performances throughout testing phases.
As a by product of the success from the program we now offer personalised Strength and Conditioning to Baseball players in our Dee Why HQ. More info can be found here about our Baseball Lifting Programs
Below are the summary of results as averages across the group.
We look forward to next year.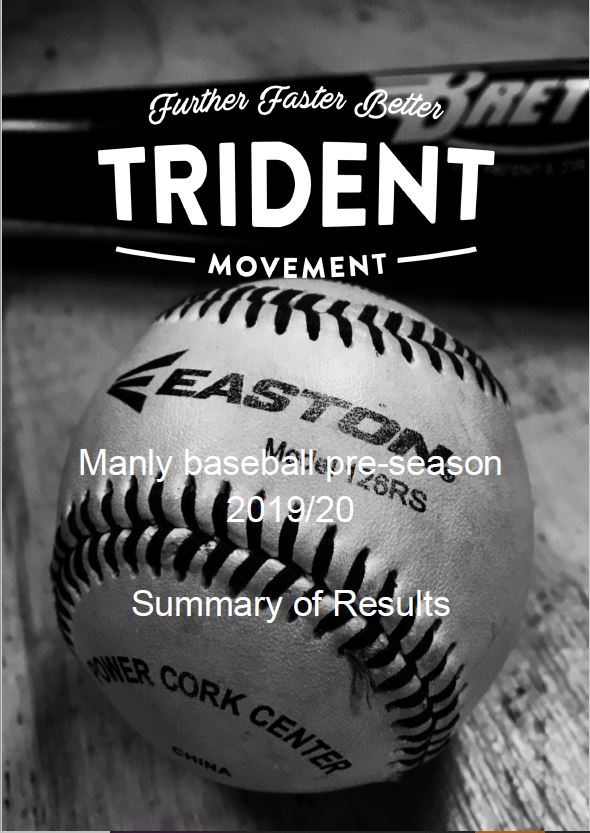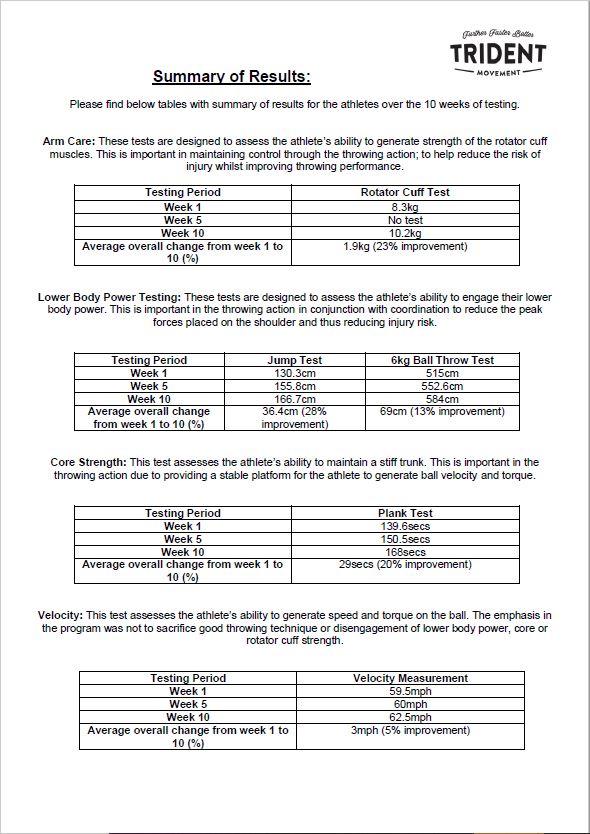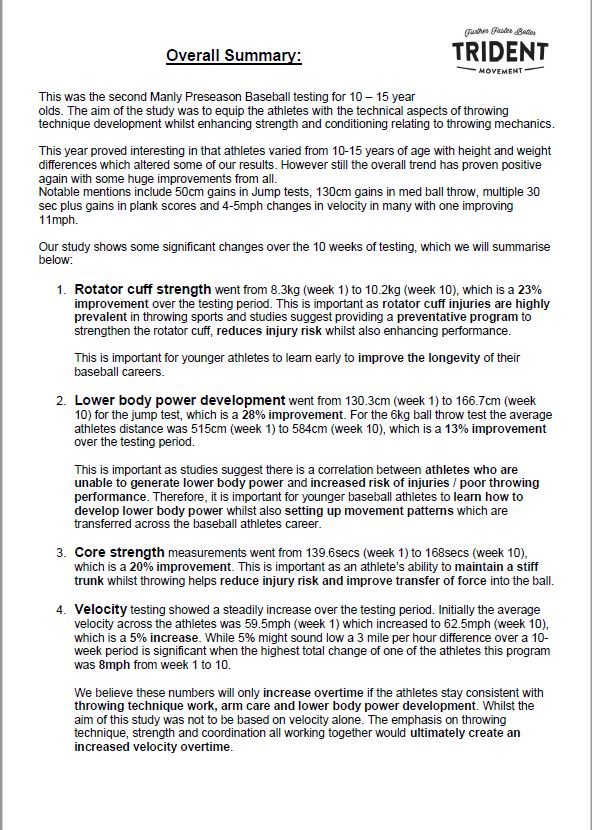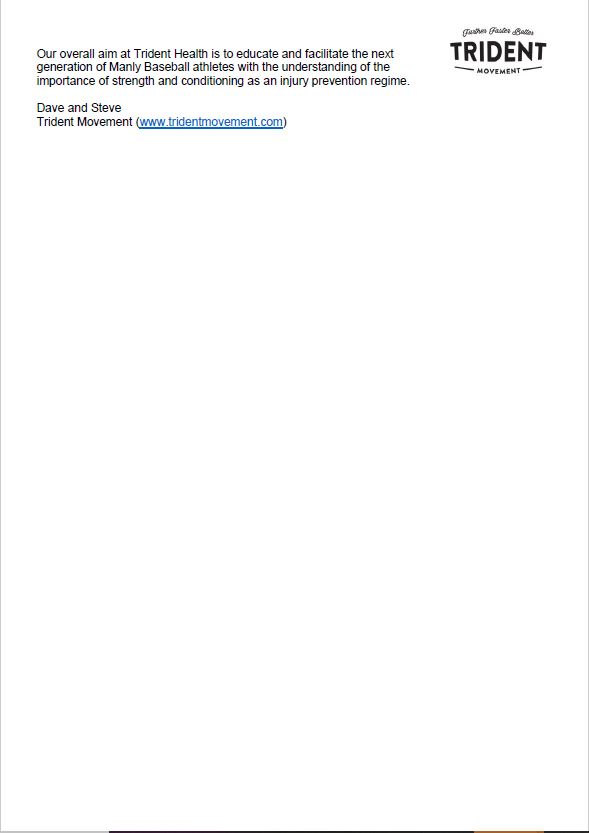 BOOK ONLINE