Helping golfers get stronger, faster and playing better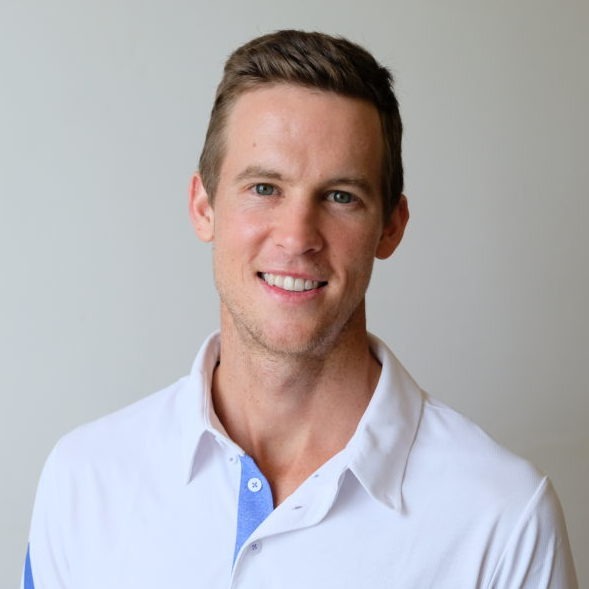 Ryan O'Flaherty
Golf & Fitness Coach
Ryan is a PGA Professional and Fitness Trainer from Sydney, Australia. He supports golfers in their journey to achieving their goals through golf and fitness coaching. He mentors and keeps you accountable so you are empowered to succeed.
All the programs are tailored to help golfers improve their fitness to improve their scores! If you are looking to increase your distance, build some consistency, lose weight and improve your mobility, you will find a program here that will help you achieve just that! The best part about it is that he has tested all these programs on golfers of all abilities, sizes, ages and we come to the same outcome… Lower scores, increased distance and an easier to repeat swing!
What you can expect from each session:
1. We have both 1 on 1 and small group sessions
2. Accountability– We are here with you every step of the way
3. Affordable– For the same price as a bucket or balls or a weekly gym membership you can get monthly access.
4. Full access to training programs and tutorials anywhere, anytime.
5. You can train at home or in the gym, with or without equipment.
Join the community and be surrounded by like minded golfers like just you.
Free 7-day trial
Basic Online Membership
$39.99 AUD / month • $399 AUD / year (save 17%)
This Membership Plan includes:
Initial 1 on 1 call
All Golf Programs
All Fitness Programs
Golf Setting and Accountability
Private Instagram
Private facebook group
Exclusive Members ONLY Live Q&As
5 online golf lessons (when you join on the annual plan)
Choose Plan
Fitness Training Online Membership
$120 AUD / month • $1,199 AUD / year (save 17%)
This Membership Plan includes:
Everything in the basic plan
Weekly 1 on 1 call
Personalised Fitness Programs
Regular Golf Fitness Screenings
Choose Plan
Golf Lesson Online Membership
$160 AUD / month • $1,599 AUD / year (save 17%)
This Membership Plan includes:
Everything in the basic plan
Unlimited Golf Lessons
24/7 Support
Initial Golf Fitness Screening
Choose Plan
Do I have to play golf to attend?
No, although these programs are designed to help the golfer specifically if you are after a training program that will increase your strength and flexibility, lose weight and encourage a healthier lifestyle then this will certainly do that for you.
The great thing about golf fitness is that the outcomes provide golfers with longevity, and although its a non contact sport there is a lot of stress put on the body during the golf swing. So if you're looking to stay active long term in whatever you do, I can help you do that.
When are the sessions?
There are both 1 on 1 and group sessions on both Tuesdays and Thursdays